Developing Social Justice Through Service-Learning: The Potential of University-School Partnerships for Fostering Justice-Oriented Dispositions Among Students of Color and Males Through Service-Learning Opportunities in Urban Schools
Keywords:
critical service-learning, social justice, urban education, service-learning
Abstract
This article explores the impact that a liberal studies education course with an embedded service-learning component had on preparing pre-service teachers to teach in urban schools. Using a combination of descriptive and narrative analysis, college students' reflection journal entries and class discussion notes were examined to determine whether deficit perceptions about urban schooling and students could be transformed over the duration of the course. Findings suggest that students of color and males, primarily those with non-urban schooling experiences, exhibited the greatest transformation in justice-oriented dispositions toward culturally and socioeconomically diverse students. Given this new insight, curriculum recommendations for teacher education programs are offered to help better prepare educators to teach in increasingly diverse school settings.
Downloads
Download data is not yet available.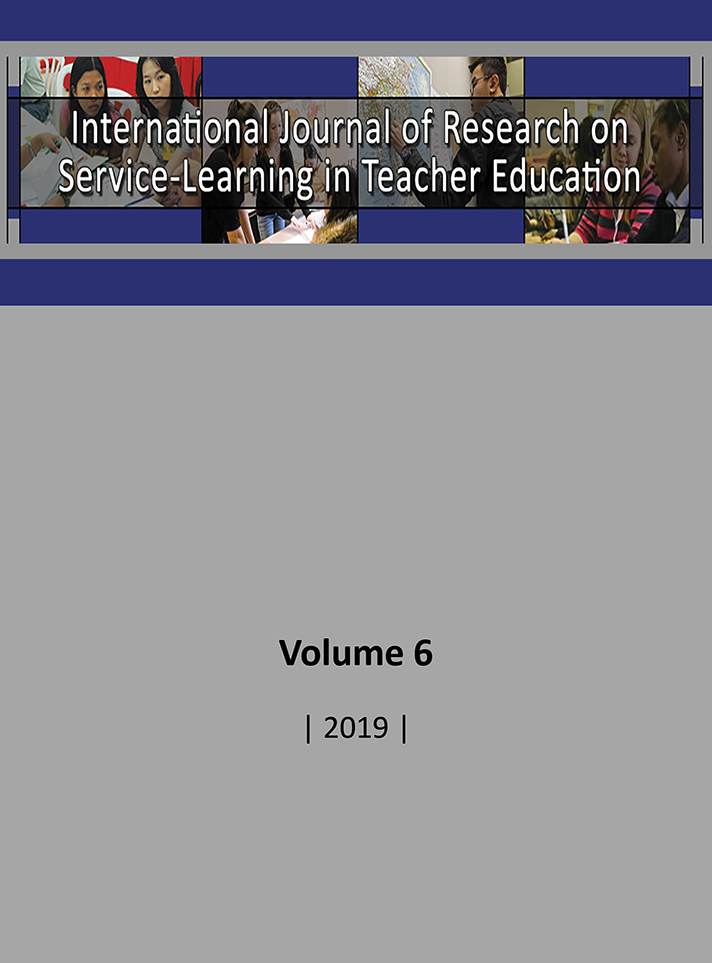 How to Cite
Coffey, H., & Butler, B. R. (2019). Developing Social Justice Through Service-Learning: The Potential of University-School Partnerships for Fostering Justice-Oriented Dispositions Among Students of Color and Males Through Service-Learning Opportunities in Urban Schools. International Journal of Research on Service-Learning in Teacher Education, 6, 1-15. Retrieved from https://ijrslte.journal.library.uta.edu/index.php/IJRSLTE/article/view/75
Authors who publish with this journal agree to the following terms:
Authors retain copyright and grant the journal right of first publication with the work simultaneously licensed under a Creative Commons Attribution License that allows others to share the work with an acknowledgement of the work's authorship and initial publication in this journal.
Authors are able to enter into separate, additional contractual arrangements for the non-exclusive distribution of the journal's published version of the work (e.g., post it to an institutional repository or publish it in a book), with an acknowledgement of its initial publication in this journal: International Journal of Research on Service-Learning in Teacher Education