The Benefits for Teacher Educators Participating in Pure Service-Learning
Keywords:
"pure" service-learning, pre-service teachers, MotherScholar, multicultural
Abstract
This study examines the benefits realized when three teacher educators take on the role of "learner†in a "pure†service-learning context, where service to communities comprises the intellectual core of the course (Heffernan, 2001). The "pure†service-learning model focused on teaching a community writing workshop for students ranging from ages 12 to 21. The qualitative study interweaves the narratives of our personal journeys and evidence of professional impacts to demonstrate how engaging in service-learning as learners (rather than just facilitating the service-learning experience as faculty members) equipped us to support authentic and effective instruction of pre-service teachers. Collaborative autoethnographic methods were used to examine our daily journaling throughout the workshop experience and to analyze the transcripts of the self-conducted, post-workshop focus group. Critical examination of our experiences as learners in a service-learning experience enabled us to find our authentic teacher voices in a non-traditional classroom setting, inspired us to better prepare our pre-service teachers for civic engagement, and enabled us to make meaningful connections in our MotherScholar lives—a merging of our identities and responsibilities that span our personal and professional spaces.
Downloads
Download data is not yet available.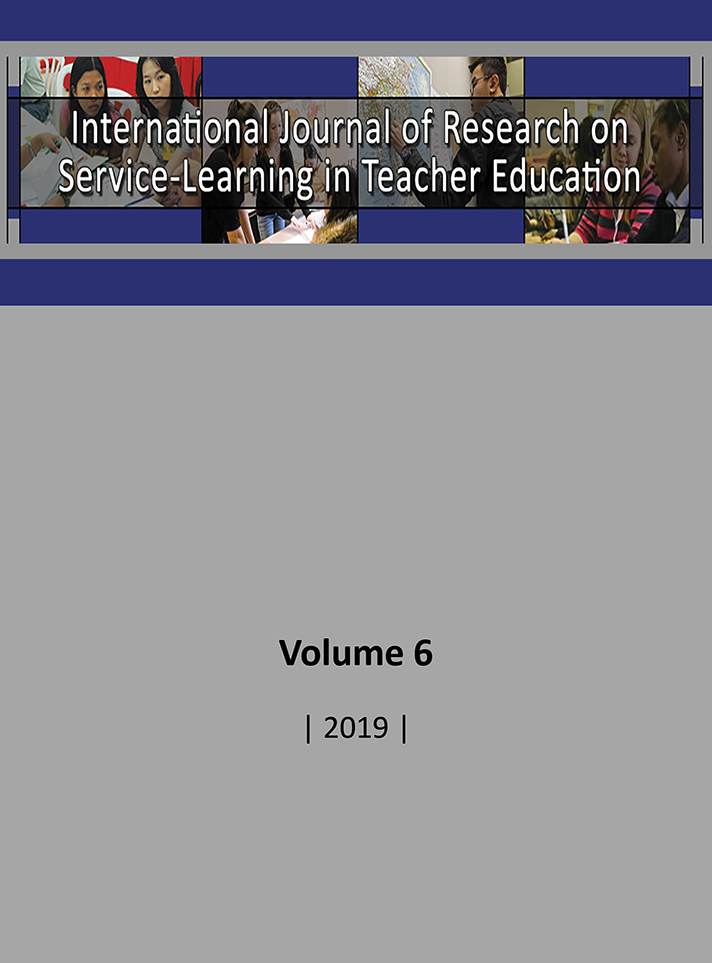 How to Cite
Burrow, L. E., Cross, C. J., & Olson Beal, H. K. (2019). The Benefits for Teacher Educators Participating in Pure Service-Learning. International Journal of Research on Service-Learning in Teacher Education, 6, 1-14. Retrieved from https://ijrslte.journal.library.uta.edu/index.php/IJRSLTE/article/view/70
Authors who publish with this journal agree to the following terms:
Authors retain copyright and grant the journal right of first publication with the work simultaneously licensed under a Creative Commons Attribution License that allows others to share the work with an acknowledgement of the work's authorship and initial publication in this journal.
Authors are able to enter into separate, additional contractual arrangements for the non-exclusive distribution of the journal's published version of the work (e.g., post it to an institutional repository or publish it in a book), with an acknowledgement of its initial publication in this journal: International Journal of Research on Service-Learning in Teacher Education